Ambrogio Robot: Greener, Faster, Stronger
Your new Italian friend.
Discover the qualities of the robotic lawnmower that takes care of every garden and find the model that's right for you and your lawn.
Hi, I'm Ambrogio, your garden's friend
Looking for a robotic lawnmower that knows how to take care of your lawn? You've found it!
Ambrogio Robot is a robotic lawnmower than can autonomously manage both lawn mowing and recharging operations with maximum safety and efficiency.
It is the ideal device for those who want a perfect mow as well as an eco-sustainable, professional and innovative experience, using a Made in Italy product.
Relax, Ambrogio will take care of everything! All you have to do is program it and let it work. And you can enjoy your garden in complete comfort and safety, devoting yourself to your favourite hobby.
Ambrogio Robot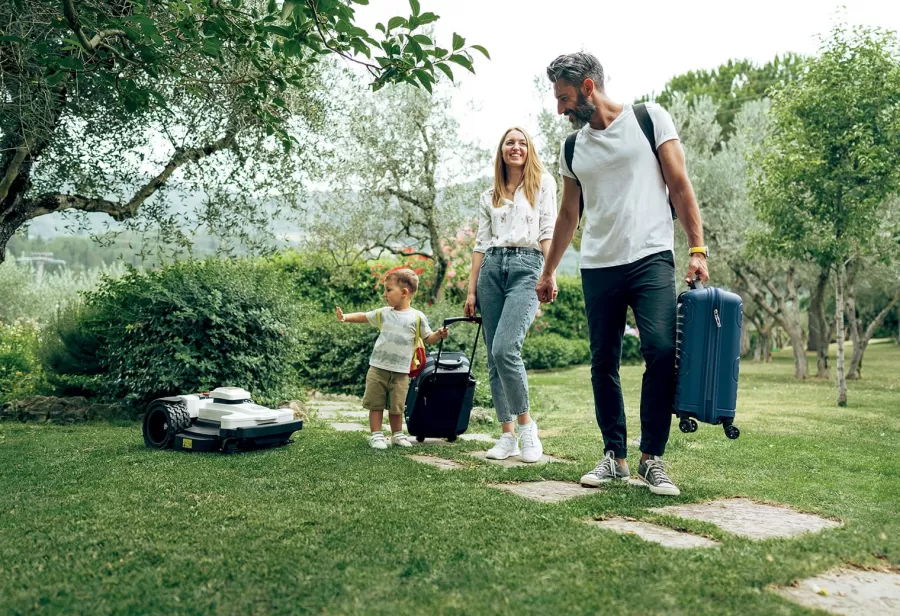 Ambrogio works autonomously
The Ambrogio Robot mows your lawn automatically and autonomously, without any need for intervention or assistance.
It programs the mowing and charging operations on its own
The robotic lawnmower works on its own according to pre-set intervals, alternating between mowing and recharging the battery.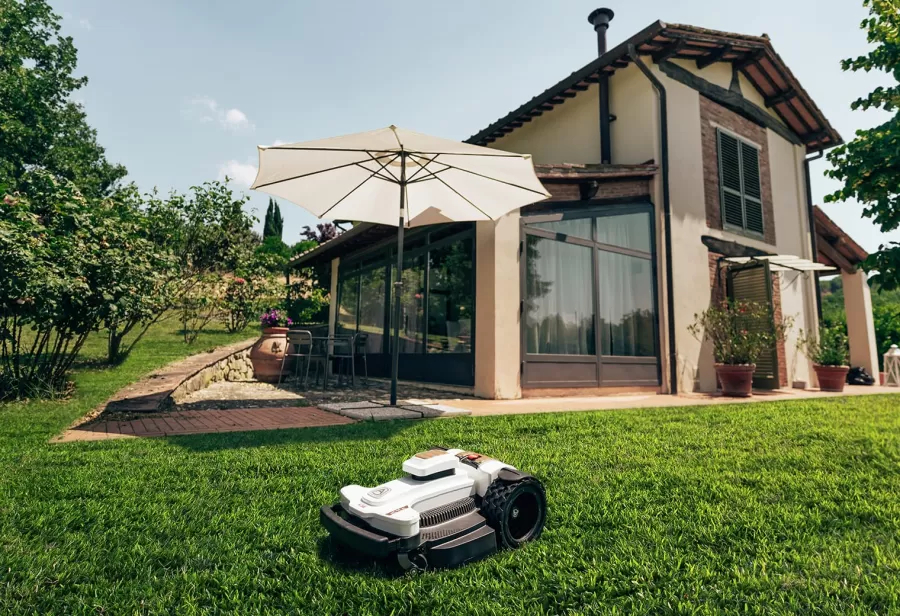 ...And grass clippings are no longer a problem
Thanks to the Mulching function, the grass clippings are left on the ground and act as a natural fertiliser for the lawn.
AMBROGIO FOR YOU
Find your ideal Ambrogio Robot
Which "green" butler is right for you? Discover the Ambrogio Robot model that best suits your personal needs, the features and size of your green space, the degree of slope of the terrain and connectivity - via Bluetooth or GSM.
The green butler with a technological heart
Ambrogio is an innovative, smart, easy-to-use robotic lawnmower that uses the predictive capabilities of Artificial Intelligence.
Connected to the Cloud using the most advanced technologies, it is designed to let you enjoy your garden in complete comfort.
Simple and user-friendly technology
Smart technologies allow you to manage and control the robotic lawnmower remotely and to use voice assistants.
Technological Heart
Small animals are always safe
Ambrogio Robot is a friend to your pets and small animals in the garden, working at a safe distance until the blade stops.
A friend to animals
If you have multiple robots, they can work together in harmony
The navigation system allows you to manage multiple robots simultaneously and safely in a single green area.
Ambrogio Upgrade
Living green: how wonderful!
Transform your green space into a magical and enchanted place where you can take refuge, have fun, recharge your batteries and perhaps, get lost...
Whatever living green means to you, Ambrogio is there with you!