Your small animals are safe with Ambrogio
Are you afraid that the robotic lawnmower may be a threat to your pets? With Ambrogio, you can be sure that your little friends are not at risk.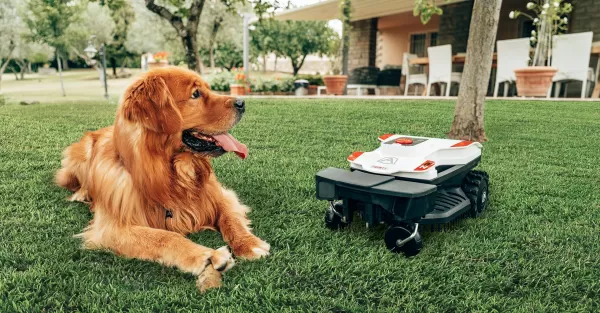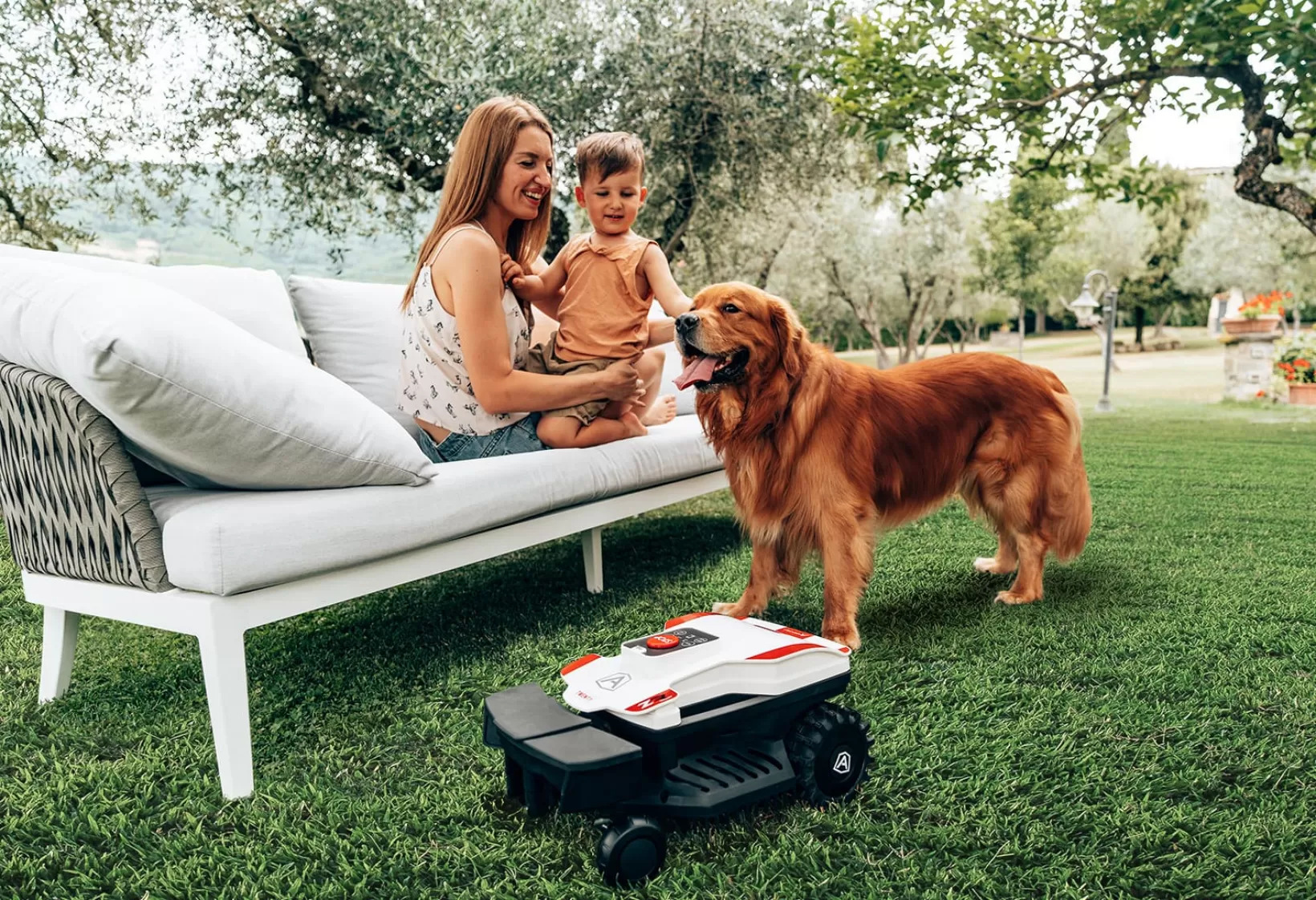 All robotic lawnmowers produced by Zucchetti Centro Sistemi are designed to ensure maximum safety and to protect both the natural environment and the health of people and animals.
Ambrogio Robotic Lawnmowers are silent and efficient, they do not pollute, they are equipped with a blade and safety sensors designed to protect children or animals who might be near the mower when it's in use.
All the models come with a Push-Stop button that allows immediate shutdown of the robot.
Ambrogio protects wildlife
The high quality materials and innovative technologies used in Ambrogio enable the robot to complete its work quickly and efficiently during the day. In fact, Ambrogio does not need to work for repeated continuous cycles during the day and night to cut the grass: with careful programming, Ambrogio can rest all night (and part of the day) leaving the garden free when it is unsupervised and when small animals are roaming freely in search of food.
As an environmentally friendly company, we promote and recommend programming Ambrogio to work during daylight hours in order to respect the nocturnal fauna.
Moreover, to ensure continuous improvement of our products, the new Ambrogio models, such as the Twenty ZR, are equipped with radar sensors that can manage all stationary or moving objects and obstacles in the garden. A further step forward to protect our wild friends as well.